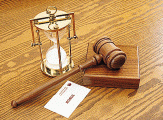 Getting Divorced?
There are several benefit considerations when getting divorced. You should carefully review this information and discuss with your attorney.
Health Care (medical, dental & vision)
Retirement and 401(k)Plans (QDROs)
Qualified Medical Child Support Order (QMCSO)
Copyright © 2016. ABX Air, Inc. All Rights Reserved.
Please see ABX Air, Inc.ís terms and conditions for use of this web site.
Revised: February 29, 2016.