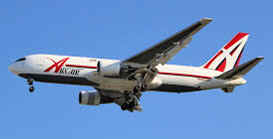 Welcome to ABX Air!
A benefits enrollment kit will be mailed to your home address with information about your benefits. Eligibility information about each of the benefits can also be found in your Summary Plan Description (Benefits Handbook).
Medical, Dental and Vision
To enroll in the medical, dental and vision benefits, you will need to complete the online enrollment form using Employee Self Service before your coverage becomes effective. Even if you plan to decline coverage you should sign on and indicate that you are declining coverage. If you do not make an election you will not have any coverage and will be required to wait until the next open enrollment period.
Capital Accumulation Plan – 401(k)
Within the first 60 days of your employment, Fidelity Investments will mail you an enrollment kit. After reviewing the enrollment kit, you may enroll in the Capital Accumulation Plan – 401(k) by contacting Fidelity Investments at 1-800-835-5095 or www.401k.com. Full-time and part-time employees not covered by a collective bargaining agreement are eligible to start contributing after 60 days of service. Contributions will be invested in the Fidelity Freedom Fund appropriate for your retirement age unless you select other options available in the plan from Fidelity. For more information go to www.401k.com or call 1-800-835-5095.
Universal Life Insurance
Information about the option of Universal Life Insurance benefit will be mailed to your home by Marsh@WorkSolutions. You can elect the universal life benefit by going on-line at Universal Life Insurance Enrollment or by returning the paper enrollment forms directly to Marsh@WorkSolutions.
Universal Life Insurance Enrollment
More information about Universal Life Insurance
Voluntary Accident Insurance
Full-time and Part-time employees may enroll in the optional Voluntary Accident Insurance. This pays a benefit in the event of your death due to an accident. It also may pay benefits for accidental loss of limbs or sight. Use the Employee Self Service to enroll in this benefit.
More information about Voluntary Accident Insurance
Company Paid Life and AD&D (Full-time Employees only)
The Company provides Life and AD&D insurance for full-time employees. Please complete the beneficiary form and return it to the Benefits Dept.
More information about Life Insurance
Disability Coverage (Full-time Employees only)
Full-time employees may elect Short-term Disability through the Employee Self Service. After one year as a full-time employee (two years for flight crew members), the Company provides Long-term Disability coverage automatically to full-time employees.
More information about Short-term Disability
More information about Long-term Disability
Beneficiary Forms
Download any of the forms that you may need:
Questions about your benefits or Self Service can be directed to Human Resources at 1-937-382-5591 x62157 or e-mail abx.benefits@abxair.com. Return all forms to:
Mailing Address: ABX Air Inc.
Attn: Human Resources 2061H
145 Hunter Drive
Wilmington, OH 45177
Fax: (937) 366-3116
Copyright © 2017. ABX Air, Inc. All Rights Reserved.
Please see ABX Air, Inc.'s terms and conditions for use of this web site.
Revised: December 15, 2017.