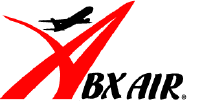 Employee Benefits
ABX Air is proud to offer a full benefits package for both our full-time and part-time employees. These benefits are designed to provide health care coverage for you and your family. In addition, the benefits package provides protection in the event of serious illness or disability and other catastrophic situations such your death or a family members death. The benefit program allows employees to design and select a package that best meets their needs.
In addition, the ABX benefits package is designed to help you provide for your financial security with a 401(k) plan with matching funds. Lastly, time off is important for our employees. As you can see ABX's benefit package is very comprehensive.
The attached list of benefit details are not intended for collective bargaining unit employees. Employees who are members of a collective bargaining unit are eligible only if the collective bargaining agreement provides for participation in the various plans.
Copyright © 2017. ABX Air, Inc. All Rights Reserved.
Please see ABX Air, Inc.'s terms and conditions for use of this web site.
Revised: December 15, 2017.